Me and The Alomars: Meeting Rock Royalty
You don't just meet your musical idols everyday.
Here's how I lucked into just that, though, and (much cooler, imho), how it led to the greatest musical experience of my life:
(And just fyi, at the bottom of this page is a little gem of a gift to you).
(And well, just in case you were gonna head down there first, and then feel a little guilty for skipping the cool story – which I kinda hope you won't do – but… screw it. Like I always say steal from Paul Simon, "who am I to blow against the wind?")
HERE'S THE LINK FOR AN EXCLUSIVE FREE TRACK RIGHT UP HERE!
(Don't sweat it, I know how "chicken-with-cellphone-head" it all can be <sigh>).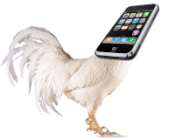 So anyway, for those of you here for the guts of the thing…
Let's start in the summer of, oh I don't remember exactly, '98, '99?
Somewhere in there.
If you were in New York or New Jersey it was HOT!
I was home from college, suburban NJ, and in a relationship with a girl who was doing a summer internship in Washington, DC. Well, it was hot as hell in Jersey, but that was nothing compared to DC – a brutal scorcher.
The reason I bring this up at all is because I don't remember all that much about that summer (besides it being hot as hell, and something about a museum of news in VA), but what I do remember – like it was yesterday – is David Bowie's Young Americans.
I would drive down and back up on the weekends, pouring sweat. And at least 2 hours of every one of those rides that summer were spent blasting Young Americans at least twice in its entirety (the Ryko re-release version, with the extra tracks – and btw, how the hell Bowie ever decided to leave "Who Can I Be Now" off the original release will always astound me).

Cut to fifteen years later.
I've just finished the bed tracks for my life-changing third album, and am over the moon. Never have I come close to being this excited about the music.
Working with my man – my music-making partner – veteran producer Godfrey Diamond (an NY music institution for over 30 years, who's produced records for Lou Reed, Aerosmith, and many more), we were trying to figure out how we were going to get the particular flavor of background vocals I knew I wanted.
So I said to him, "my favorite backgrounds on any record, ever, are probably Bowie's Young Americans."
He smiled and said "Luther Vandross, Robin Clark, and Ava Cherry."
What I didn't know was that Godfrey had spent countless hours in the studio in the 70's and 80's with these legendary vocalists. They were the background singers on Young Americans, Luther being responsible for all those immortal arrangements, and co-writing the hit Fascination with Bowie.
(You can see footage of this historic team in action in the amazing doc 20 Feet From Stardom, which I highly recommend you check out if you haven't already. I cried. Both times. I'm definitely not kidding.)
So one phone call from Godfrey to Gordon Grody – NY session vocalist stalwart who's recorded with everyone from Talking Heads to Steely Dan to John Lennon, and has been singing with Robin Clark for decades – and Godfrey and I were in Gordon's apartment, playing rough mixes of the album and getting excited.
And before we knew it Gordon and Robin were in Godfrey's Brooklyn studio for the first session.
It was right as they walked in to that session that I said to Robin "It's an honor to meet you. Why don't you have your driver park right down the block." To which Robin replied, "Ok, but he's not my driver, he's my husband."
And this is how I was introduced to Carlos Alomar.
From there, it was history.
The vibes were so wonderful at that first session, and the incredible vocal work on two songs (including Gordon Grody's truly outstanding arrangement for Task) led everyone to realize that this had to be the vocal team for the whole record.
At the next session, they brought their daughter Lea, a powerhouse nationally and internationally-charting singer in her own right, and by the time the vocals were done the Alomars had sang and arranged for the entire record, with Carlos joining in on the singing as well.
And after that Carlos graciously agreed to lay down some guitar on the album (he even ended up throwing down some mandolin!).
Since then Robin and Carlos have become like musical parents to me. They've taken me under their wing and been amazing and supportive of me and my career in every possible way.
I know that this is because they fell in love with the music and the truly magical, once-in-a-lifetime experience of making that record.


So, something I've been dying to do since we made the album is a completely stripped-down, vocal and acoustic version of something from the record.
Well, the perfect opportunity (and the perfect song) came along.
It's me and the Alomars (with some gorgeous acoustic piano from our man Rob Clores and a touch of percussion care of the one and only Godfrey Diamond).
The only place you can get this track is here. It's part of a very exciting project I just did, something I've wanted to do for a very long time, that won't be available anywhere but on this site and through my email list.
But I want you to have this special song as a
 thank you for being one of my very valued subscribers. I want to give it to you for free:
Click here for the email-list- / website-only:
EXCLUSIVE FREE DOWNLOAD of "Push (Voices)"
(and see if you can spot the ELO-tinged "aahhs" on the bridge – straight outta heaven and/or Jeff Lynne himself – c/o Mr. G Diamond and his patented magical Mu-Tron-Neve 1-2 punch, THX cuz!)
Best from me, GD, and the singers from heaven,
David
P.S. If you're not yet on the email list and want to get regular exclusives (free songs, email-list-only videos and other content, sometimes even physical goods..) sign up right here (and get two free songs to boot!)

"We sing of ourselves. The songs we create, which address our own condition, will ultimately sing of another. And another." – Patti Smith
5 Comments
Trackbacks and Pingbacks
Trackback URL for this post:
http://davidbronsonquestions.com/meeting-rock-royalty/trackback/